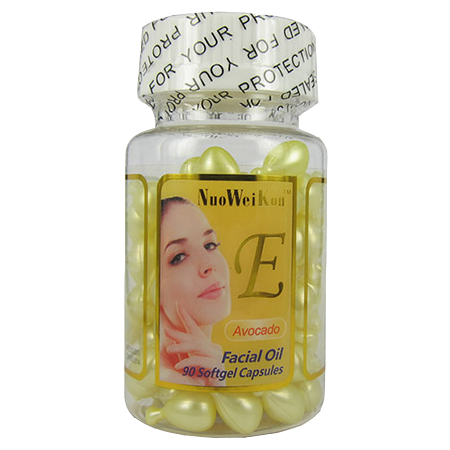 牛油果精華素(黃) (Avocado Facial Oil (Yellow)) 90's
HK$63.00

HK$63.00

Save HK$7
---
---
產品編號: NS006
成份: 牛油果提取物,水,植物油,鱷梨香料,明膠,甘油,肉荳蔻酸異丙酯,液體石蠟,山梨酸鉀,Timiron片(黃色)

規格: 90粒
產品描述
美白及滋潤肌膚
保持肌膚晶瑩透徹
保濕鎖水
滋潤及提高皮膚彈性 
儲存在乾燥的地方,低於30˚C(86˚F),避免曝露在陽光下。避免兒童接觸。

---
Product Code: NS006
Ingredients: Avocado Extract, Water, Vegetable Oil, Avocado Fragrance, Gelatin, Glycerin, Isopropyl Myristate, Liquid Paraffin, Potassium Sorbate, Timiron Flake(Yellow)

Specification: 90's
Product Description
Whitens & nourishes
Clear & dewy skin
Locks in moisture
Boosts skin elasticty & firmness

Recommended Serving
Snip the tip of one capsule off. Apply to face, throat and body in the morning and evening. Discontinue the use if irritation occurs.

For external and cosmetic use only. Not for oral use. Keep out of reach of children.