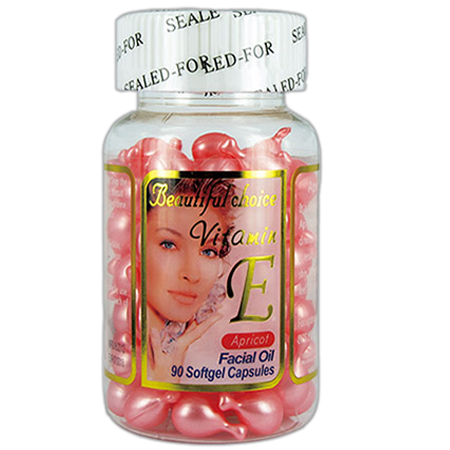 杏仁精華素(粉紅) (Apricot Facial Oil (Pink)) 90's
HK$38.00

HK$38.00

Save HK$4
---
---
產品編號: BCS061
成份: 杏提取物,水,植物油,杏仁香料,明膠,甘油,肉荳蔻酸異丙酯,山梨酸鉀,液體石蠟,Timiron片(粉紅色)。

規格: 90粒
產品描述
-保存肌膚水份
-令肌膚回復光澤
-促進細胞更新
-消除疲勞,預防皺紋形成
由頂級的天然杏仁提煉而成,對皮膚健康有益,能保存肌膚柔潤的水份,使肌膚恢復光滑幼細,促進細胞更新,加強皮膚帶氧功能,消除疲勞,防止皺紋產生。
      
建議使用 
先剪掉膠囊的尖端,每天早上和晚上塗抺於面部,頸陪和身體。如果發生刺激,請停止使用。

注意:本品只可作外用及美容用途,不能入口,避免小童接觸。
---
Product Code: BCS061
Ingredients: Apricot Extract, Water, Vegetable Oil, Apricot Fragrance, Gelatin, Glycerin, Isopropyl Myristate, Potassium Sorbate, Liquid Paraffin, Timiron Flake (pink)

Specification: 90'softgels
Product Description
-Locks in moisture
-Radiant & glowing skin
-Boosts cell growth
-Soothes the skin & reduces wrinkles
Is a deeply enriching facial oil with Apricot. It is specially formulated to moisturize the skin, keeping it
smooth and supple. It results in tighter, firmer and more lifted skin. When used daily, it will help your
skin feel silky, smooth and healthy.

Recommended Serving
Snip the tip of one capsule off. Apply to face, neck and body in the morning and evening.
Discontinue the use if irritation occurs.
Caution:For external and cosmetic use only. Not for oral use. Keep out of reach of children.